We are a leading communication solution for businesses facing difficulty managing their unlimited users and devices. Break the boundaries of communication: Now connect with your customers globally on WhatsApp on any operating system, device, and mobile carrier.
How Vajra has helped businesses and Stores
60% Increase in customer satisfaction              
50% Reduction in human manual efforts
Reduced Overall Marketing Costs by 30%
Reduced Overall RTO by 10%                            
Start your 14-day free trial now. Automate Your Business.
Customize Customer Experiences to Promote Your Brand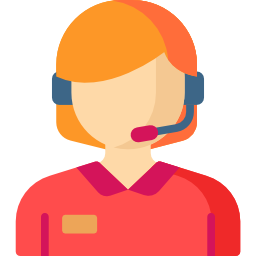 24x7 Chatbot Support
Send Store Notifications Via Whatsapp
Personalized Offers
Payment Security with Integration Partners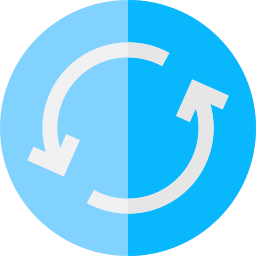 Real-Time Orders Updates
Increase Sales with WhatsApp Catalogue Sales
Display and Update Your Catalog
You can showcase your catalog on WhatsApp and keep your consumers up to date on your new goods. This feature of our WhatsApp solution for e-commerce is a tool for effective marketing.
Take and Confirm Orders
Take orders, send order confirmation, and billing updates directly to your customers on WhatsApp. You can do this from your CRM, Shopify, or even Google sheets when integrated with our e-commerce WhatsApp solutions.
Provide 24/7 Customer Support
You can automate simple WhatsApp inquiries with a no-code Chatbot builder. This feature allows your customer care representatives to reply exclusively to issues the Chatbots could not resolve.
Send Offers, Discounts, and Promos
Vajra's Whatsapp solution for Ecommerce allows you to send offers and discounts promptly. Create special promos for clients depending on their purchasing habits and seasons.
Send Alerts and Notifications
You can notify your consumers when their favorite goods are back in stock, announce your new products, and send personalized alerts to your clients based on their shopping preferences.
Organize Marketing Programs
You can launch and organize marketing programs on WhatsApp to reward your customers for their patronage. You can regularly send out broadcast messages to targeted customer segments on their points acquisition, level, and rewards.
Put your Business Customer service on Steroids!!
Vajra is a leading communication solution for businesses. Our Technology innovations in artificial intelligence helps your business to generate 200% increase in leads, double your sales with our Vajra business solutions, and more.
Simple Procedure
You don't need coding or technical knowledge to use Vajra's features. It's a simple drag-and-drop procedure!
Easy Integration
Each of our services can be integrated easily with CRM systems, Google Sheets, and other tools to help you manage and evaluate your business more effectively.
Efficient Communication
Our representatives are always accessible to help consumers. We respond to each query as quickly as possible and in detail.
Personalized Engagements
You can send tailored messages, offers, or notifications to your consumers using Vajra. That improves marketing, enhances repeat sales, and increases consumer conversion and revenue.
Customer Engagements in One Place
Under Vajra's WhatsApp communication solution, you can bring together your customer-facing departments: Sales, Marketing, and Customer Support for easy monitoring.
Enhanced User Experience
The feeling you get with our service is unlike any other. The procedure is easy to follow, and the results are even better.