Automate
Lead

Generation and Customer

Service

in no time with our Vajra Bot

Get 5X increase in your Sales & Customer Engagement with our 24/7 AI Live Chatbot
- No Coding skills Required
One Platform - Multiple Use Cases
Get precise leads with our AI platform that works everytime even while you Sleep
AI Chatbots For Your Websites/Apps
Bring the advanced bot to your website and generate 3x leads
WhatsApp Business Services
Say No to Email - Send Notifications directly to your customers
SmartURL For Paid Ads ROI tracking
Track your paid ads with Smart URL Builder
Dynamic CRM
Analyse and Organise your Customer Relationships
Profile cards(Alternate to websites)
Show your Identity with ONE card - Profile Cards
Lead Funnels
Lead Funnel lets you track the user journey and lead conversions
AI-Enabled Review System
Understand AI driven insights through Advanced Engine.
AI Recommendations
Get Customised user's feedback about your Business
Lead Management
Manage your Leads with advanced filtering techniques
Delight Customers with

AI powered
Smarter Conversations
Easy To use WhatsApp API suite,
AI Live chatbots, Bulk Messaging tools etc
Happy Customers = Happy Business
Vajra.ai is the best solution for your business
Ready to use No Code Platform
vajra.ai is platform that uses a visual development interface to enable non-technical users to build applications by dragging and dropping software applications to create a full app.
Fast
We can build a solution faster than anyone else. After just a few days, the virtual agent is operational and ready for testing. We include a report on expected resolution rate and potential cost savings.
Easy
Our intuitive no-code conversational AI platform empowers frontline teams to automate customer service without tech support. Because with vajra.ai, you don't need developers to automate.
Scalable
If a virtual agent can't understand, it won't be able to help. It's why NLU is so crucial for successful automation. Our market-leading NLU gives our virtual agents consistent resolution rates of over 90% - in any language.
Better customer experience
Direct messaging is the preferred channel for interactions because of its speed and simplicity. This is particularly true for Millennials and younger generations.
Live agent
Our platform enables agents & virtual assistants to work hand-in-hand, offering recommendations, validating predictions & making each other better with every conversation.
vajra.ai bot works as
Lead Generation
Customer Support
Virtual assistant
Lead Quality Checker
Appointment Bookings
Sales Generation
Experience our vajra AI platform for
Human like
AI chatbot
24x7 Human like chatbot to engage with your customers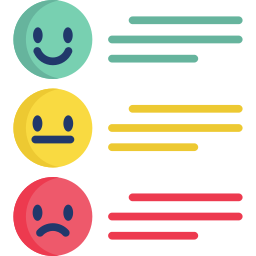 AI Feedchat
Forms
Create Stunning Feedback forms for Customer Behavior Insights
AI integrated
Visitor Management
Make Vajra as your 24x7 Front Office Executive
Create AI powered
Business cards
Give your Clients the Virtual touch with Profile Cards